I'm always this side of the sun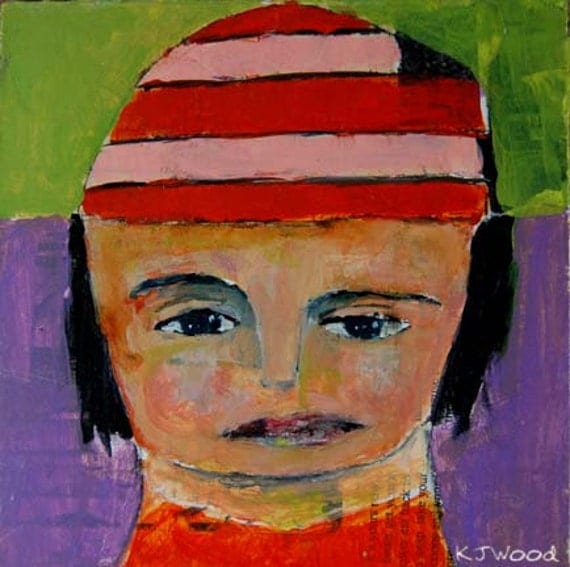 Orange and Pink Winter Hat
Available on
Etsy
Picture of me for my friend
Wanda
, who claims I never post pictures of myself.
I do.
She just never sees them. haha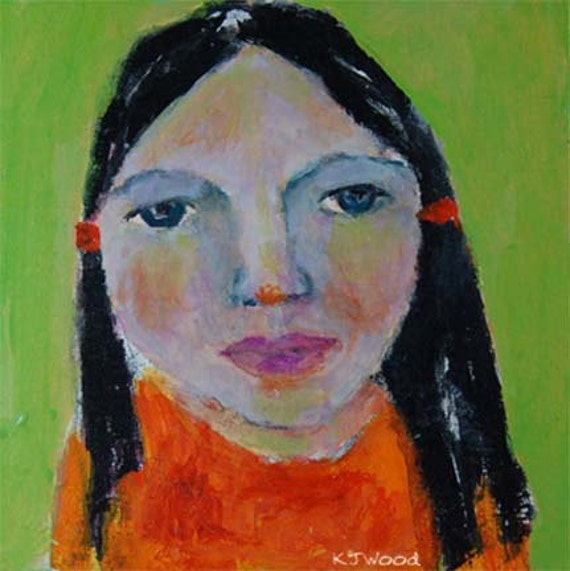 Betsy
Available on
Etsy
prepping 6x6 canvas
linking to
WOYWD
This was my work desk a couple days ago.
The advice I like to give young artists, or really anybody who'll listen to me, is not to wait around for inspiration. Inspiration is for amateurs; the rest of us just show up and get to work. If you wait around for the clouds to part and a bolt of lightning to strike you in the brain, you are not going to make an awful lot of work. All the best ideas come out of the process; they come out of the work itself. Things occur to you. If you're sitting around trying to dream up a great art idea, you can sit there a long time before anything happens. But if you just get to work, something will occur to you and something else will occur to you and something else that you reject will push you in another direction. Inspiration is absolutely unnecessary and somehow deceptive. You feel like you need this great idea before you can get down to work, and I find that's almost never the case.
~ Chuck Close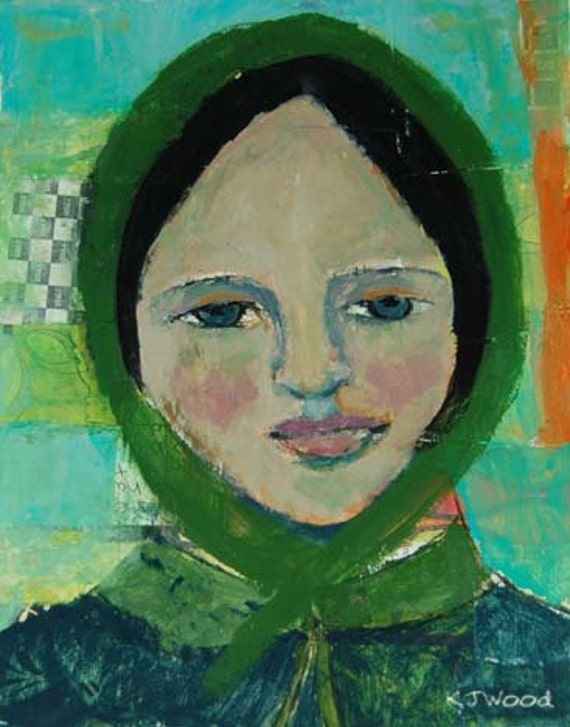 Becomingly Dressed
I've fallen in love with
her work
. I'm reading back through some of her archives, and I love how she's so determined to do art that she's doing it on her dining room table..even before they're fully moved into their new place. That is a true artist, and I admire her greatly. I once had a tiny studio in my walk-in closet, so I know what it's like to love your work so much you're willing to work anywhere.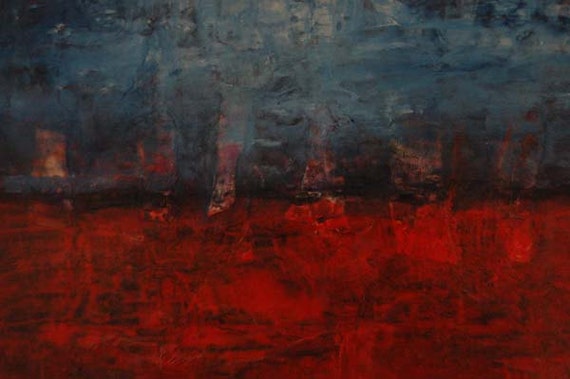 Meet Me
abstract painting
My
Etsy shop
is soooo busy right now. I just finished wrapping up a $700 order to ship out. It was really nerve wracking, and I'm glad it's done. I'm still a little shaky. lol That's the biggest order I've ever gotten. Whew!! Oh, yeah..I'm running another special, FREE shipping on
all prints
for a limited time only. It will run through the weekend. If you've wanted to buy one of my prints now is a good time. I also have tons of new paintings being listed every day, like these 4x4s for only $35.00 each..some have already sold, but there a still a few left.
PPF
, and Friday the 13th, everyone!! :)