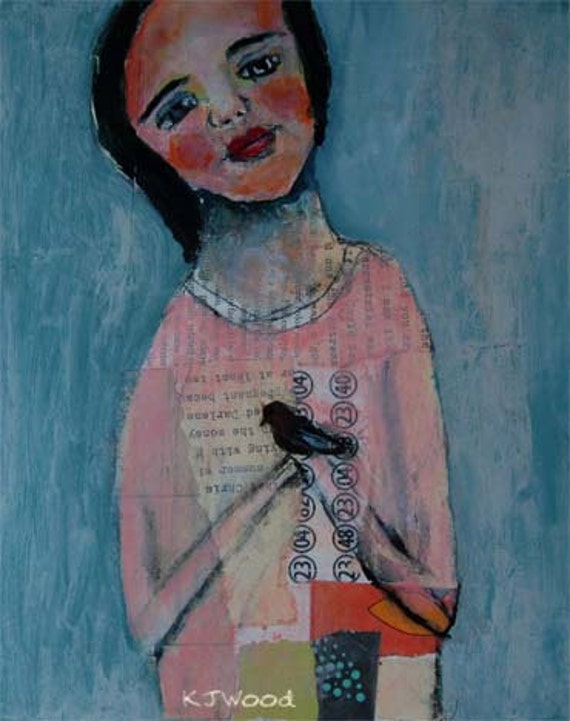 Unless there is Loyalty
Girl and bird painting
8x10 on canvas panel
or
directly through me
This is a new girl and bird painting, and one of my favorites to date. There's something sweet and innocent about her face, and the pink dress that looks like a patchwork quilt..sigh. You know she is loyal to her friend the bird..there's no doubt. Unless there is loyalty, you can't have a friendship like they have..that's what I see when I look at this painting.
Have I told you how much I LOVE
happy customers
lately??
!! Carole wrote a blog post about me. Aww..so sweet!!
Misty Mawn is having another online workshop!!
YAY!!!
This makes a wonderful Christmas present for ME
from ME!!!
;)
Full Circle
Details
here
.
I'll be sharing my assignments here on the blog, like last year.
Can't wait!!
Baby, It's Cold Outside
acrylic portrait painting
directly through me
It's that time of year again. Time to close the curtains, and not open them until February when all the ugly lawn ornaments, and flashing lights have been put away. ha ha! ;) My neighbors to the side are always in competition with the neighbors across the street. I guess there's some sort of prize if you win the best yard decorating..or maybe you just get your name in the paper. I don't really know the details, but they do..for sure. lol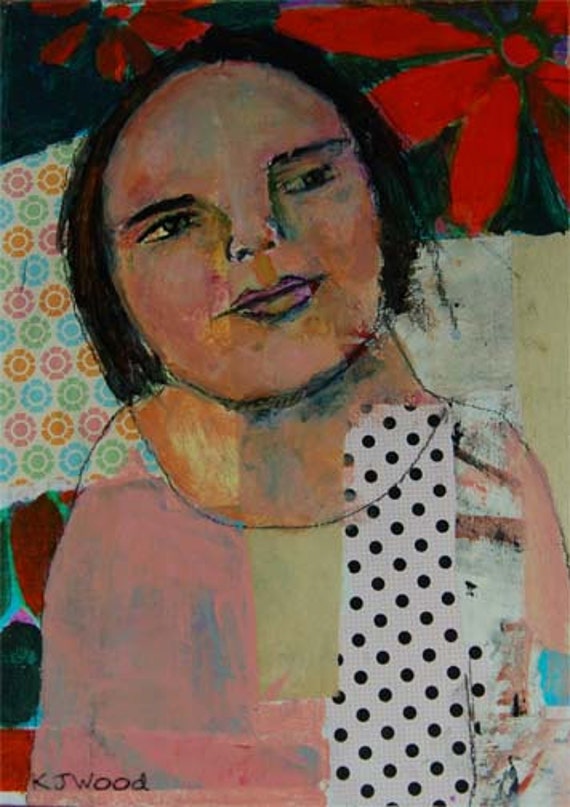 Poinsettias Made Her Nostalgic