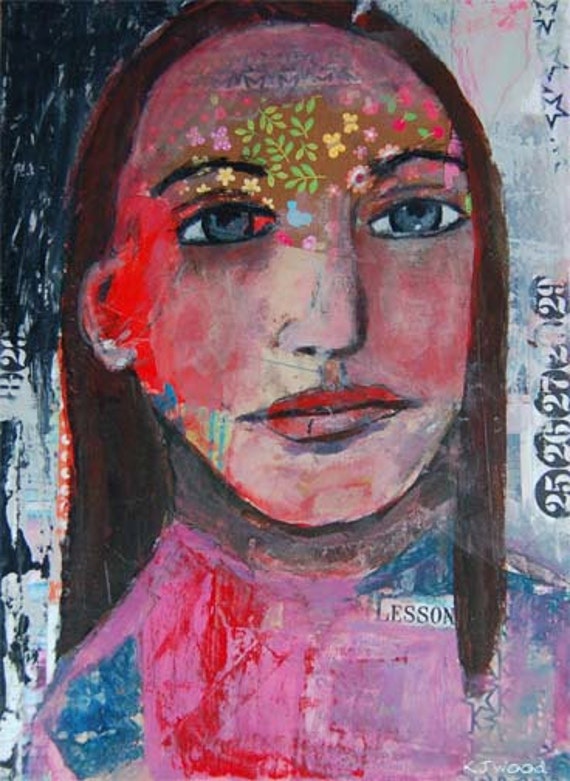 Lesson
Acrylic collage portrait painting on canvas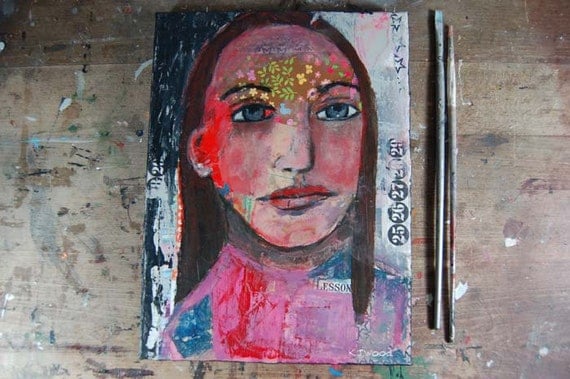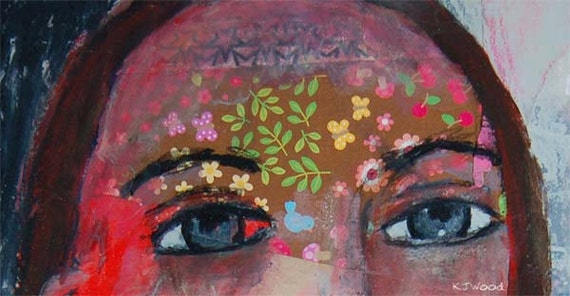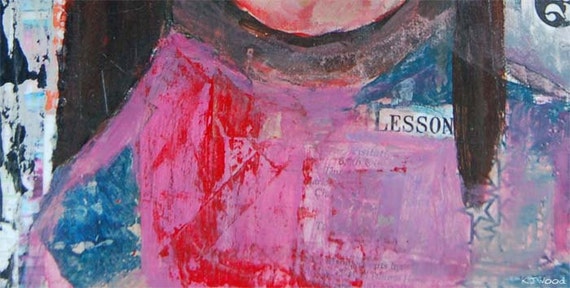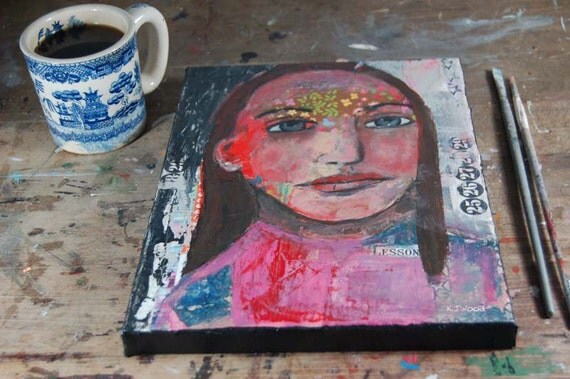 9x12 on canvas
Okay, this painting has a funny history. She started out a girl, turned into a boy, and ended up a girl at the end. I love how paintings transform as you work on them. Gender changes are pretty normal for my paintings. I never know how it's going to turn out, and until the painting is completely finished. I often ask my painting, "Are you a boy or a girl?" I wait a few seconds for an answer, then I pick up the brush, and keep painting. Ah, she's a girl! Okay then.
This painting is available for purchase at
Daily Paintworks
,
Etsy
, or directly through me.
Only two days left of the
30 Paintings in 30 Days
,
and
Ayala Art
's
29 Faces Challenge
. Wow! I'll be sad to see it end. It's funny, I almost didn't do

either

challenge. I was so nervous putting my link up on Leslie's blog the first week. I would literally get a little sick to my stomach. I felt very intimidated. There are a lot of very talented artists doing the challenge, and I was worried I wouldn't be good enough. With 29 Faces

, I only had to add my link once, so that was easier. :)
By week two, I was adding my link to

Leslie's

blog every morning like a pro. haha I got over feeling so shy, and inadequate. I think it's because so many artists commented here, and it made me stop doubting myself. I began to relax, settle in, and g

e

t comfortable.
Thanks, everyone!! :)