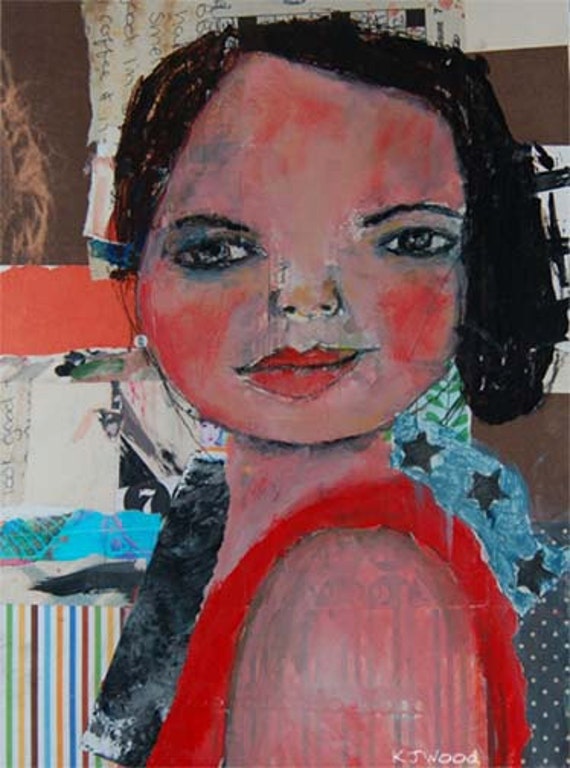 Look Good
Heavily collaged portrait painting of a pretty girl with black hair, blue eyes, and rosy red cheeks. She's wearing an orange dress. Lots of stuff under the paint. Colorful. Stars, stripes, and words. I included close up photos, so you can get a better look. You can see "look good" written on the left side of the painting. That's why I choose the title.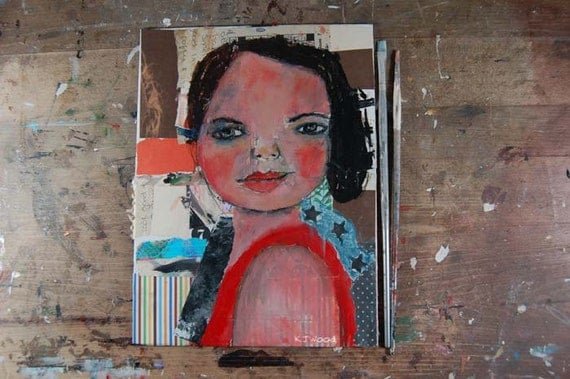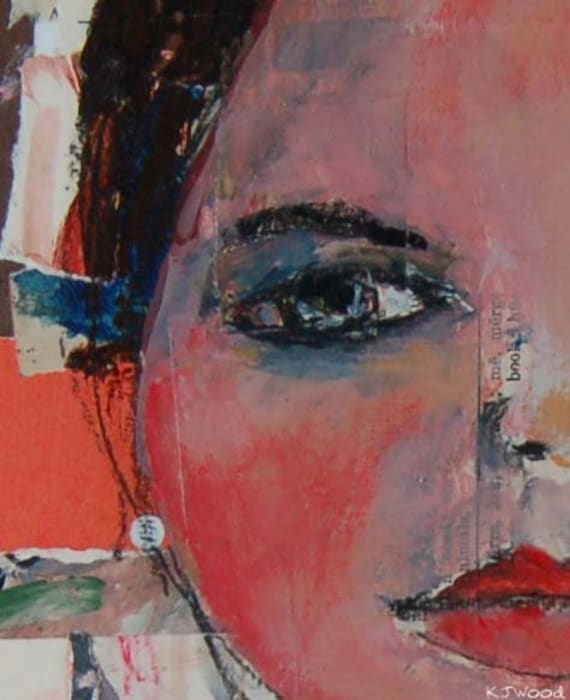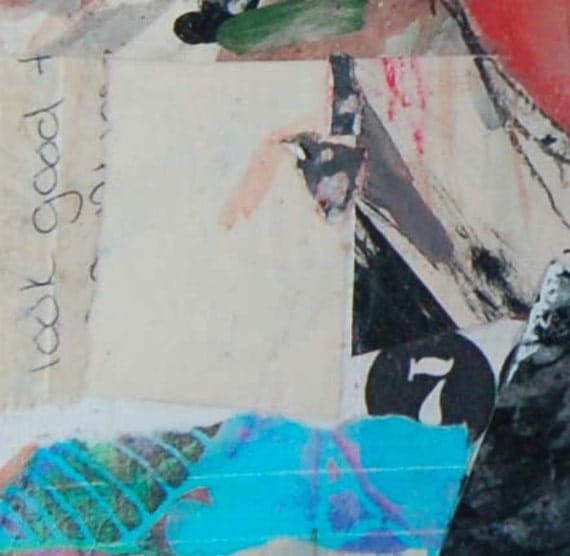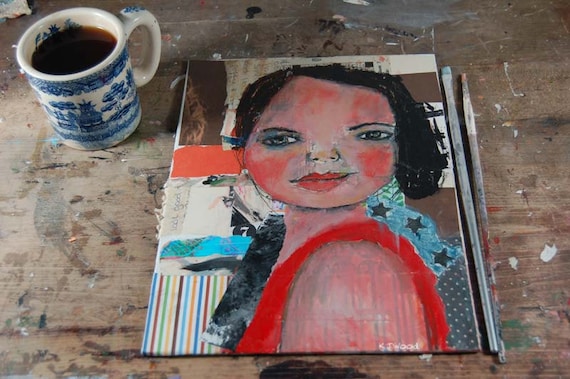 I really love this painting. She's so pretty, and I have to wonder what she's thinking. She looks like she's deep in thought. This painting is 9x12 inches, and it's available for purchase at
Daily Paintworks
or
Etsy
. You can also buy it
directly through me
, if you'd like.
We're coming to the end of the 30 paintings in 30 days, and 29 faces challenge. It really has been a lot of fun to play along with some fabulous artists, and see a huge collection of work being created. I'm glad I decided to do the challenges, and now I think I'm going to continue on, and keep painting daily. Why not?
**********
I stayed up late last night reading a fabulous blog called
No Trash Project
. I am fascinated by what this girl is doing. Here's what it's about from her blog..
"The goals of the project are:
-To eliminate personal trash production by avoiding the purchase of anything in packaging.
-To be informed about the lifecycle and environmental impact of the goods I consume.
-To live simply and only keep belongings that are essential to thrive."
She doesn't own a trash can. !!! It amazes me. The things we can do, if we only try. I don't think the lifestyle would work for me, but it is making me think of ways I can reduce the amount of trash I have. Have a look, and see what you think of her project.